WHY MELANIN60?
About Melanin60 Skincare
We absorb around 60% of what we put on our skin, so the products we use shouldn't harm us, but should enhance our natural skin's beauty. Melanin60 Skincare is Hand-Crafted, Cruelty-Free, Plant-Based, Organic and All-Natural. Made with all skin types in mind and formulated for next level richness in melanin-skin. Our products will help you establish an amazing daily skincare routine.  
ABOUT MELANIN60 SKINCARE
Melanin60 Skincare is a full line of quality skincare products made for the entire family, with all skin types in mind. Always formulated to achieve and maintain next-level richness, each hand-crafted product is plant-based, cruelty-free, organic, and all-natural. The initial line-up launched with ten products.
Melanin60 Skincare was formulated with the assistance of a research and development chemist and a certified cosmetic product formulator. Our products have been tested by skin therapists along with a 10 person focus group for a minimum of 3 months. The focus group consisted of both male and female.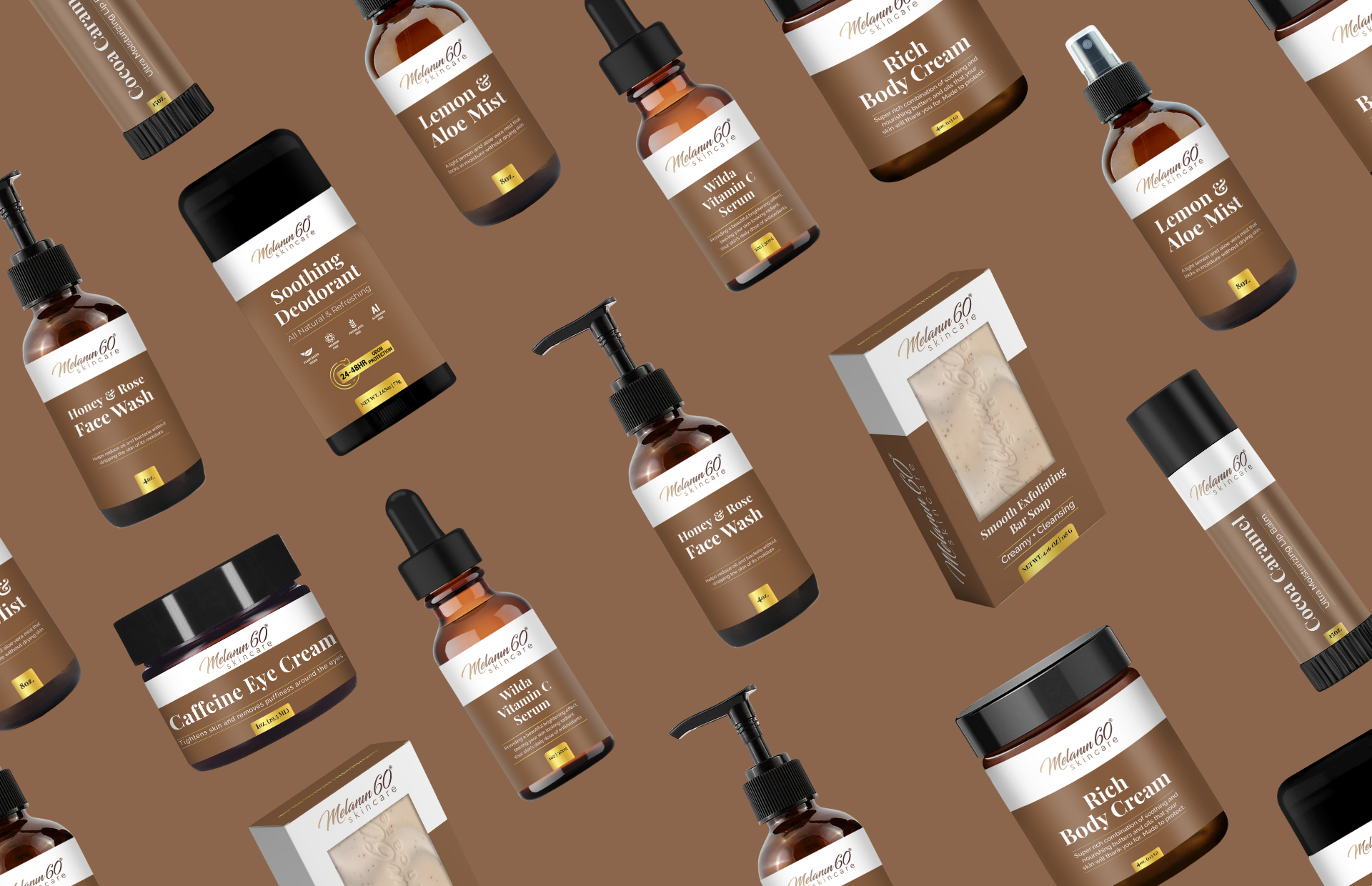 About edward griffin
Edward Griffin is an Atlanta-based (by way of Chicago) serial entrepreneur with a proven track record of running successful businesses and helping others do the same via consulting and mentorship. His latest venture, Melanin60 Skincare was birthed from his desire to achieve healthy skin, with products he trusts. After years of making and using his own plant-based skincare products and receiving compliments on his glowing skin, he decided to share his best-kept secret with the world.
Melanin60 Skincare is housed under E. Griffin Enterprises along with Edward's robust portfolio of businesses, see more about those at